On 16 November the Events page was updated.
St Patrick's Day Event 18 March 2018 at The Entertainment Centre, Moore Par, Ball on 2 December 2017 and more. Details see http://sydneystpatricksday.com.au/
See ABC story and youtube about TG Lurgan at www.abc.net.au/btn/story/s4761973.htm and
https://www.youtube.com/channel/UCcfSiyJgWUOxfhlSWry-SmQ
The United Irish Ex Services Association Australia march every Anzac Day and St Patrick's Day, and meet up afterwards for a drink at the Gaelic Club. People who served in the Irish Military Force Reserves, Cadet or Territorial Army Units, are invited to join them, at no cost. The Association is a 32 Counties non sectarian organisation. For details, contact Patrick Armstrong: This e-mail address is being protected from spam bots, you need JavaScript enabled to view it 0414 706 018.
Below: New President, Aoife, third from right and 2017-18 committee of Irish language School Sydney - Scoil na Gaeilge Sydney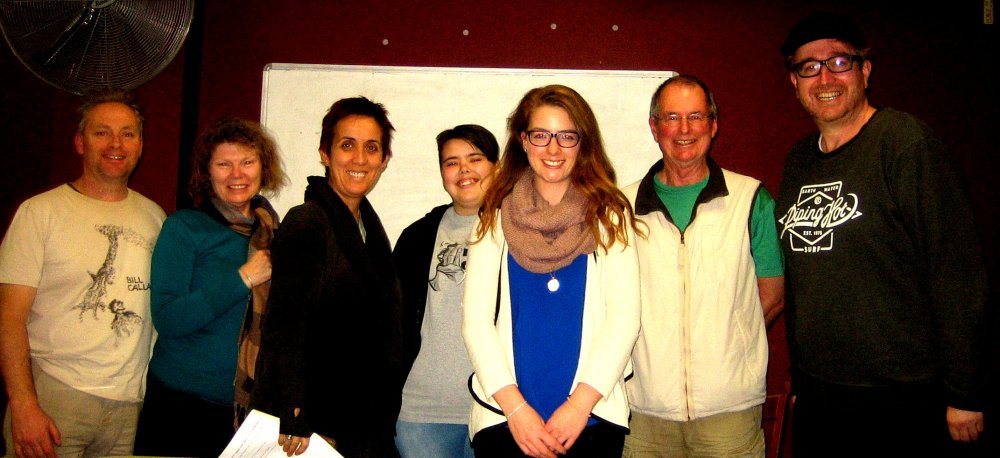 For information on an important change in the official policy for non-EU de facto partners of Irish citizens applying for immigration permission and residency in Ireland on that basis see www.inis.gov.ie/en/INIS/Pages/immigration-updates.
The Irish National Association has a Public Cultural Fund, you can make tax-deductible donations by going to www. givenow.com.au and searching for 'Irish National Association Cultural Fund' .